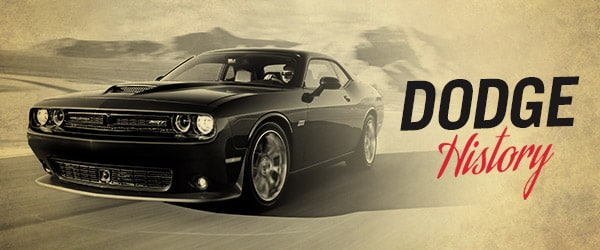 Learn About the Dodge Brand in Weatherford, Texas
The Dodge brand began with the Dodge brothers Horace and John, who made quite a team due to Horace's knowledge of finance and social graces and John's quiet dedication to learning the trade of a machinist. Together, the two were hired in Detroit, Michigan by Murphy Iron Works and spent the next few years establishing themselves as innovative inventors, filing patents for creations such as a dirt-proof ball bearing and founding a bicycle shop. The two worked on selling auto parts until they established their own shop.
The entrepreneurship and motivation of the brothers piqued the interest of Ransom Eli Olds, the founder of Oldsmobile. After he approached them, John and Horace went on to devise thousands of engines and transmissions under Olds' jurisdiction. During this time, the brothers continued to sell auto parts to other companies as well. Business was thriving, and the brothers were eventually recruited by Henry Ford, whose failing brand required a complete overhaul. John and Horace threw themselves into the task and rebuilt Ford Motor Company from the ground-up, overseeing all production and inventing all-new parts.
1914 saw the beginning of the Dodge Brothers Motor VehicleCompany. Designed to have a smoother, electrical ignition and a more nimble driving experience, the first few models from the Dodge brand looked similar to the Model T in appearance but provided consumers with a more agile and enjoyable ride. Known for reliability as well as performance and middle-class ruggedness, Dodge vehicles quickly became a commercial success among the masses.
Today, the Dodge brand is still associated with the classic muscle cars it produced and the new performance vehicles it's creating. The brand keeps to its roots by offering performance, middle-class ruggedness, and an enjoyable ride. From the power-packed Dodge Challenger to the family-friendly Dodge Durango, the brand carries something for everyone. Meet the current Dodge lineup at our dealership serving Mineral Wells, Fort Worth, and Granbury, Texas.